Natural Organic Skin Relief: Discover the Power of Nature for Healthy Skin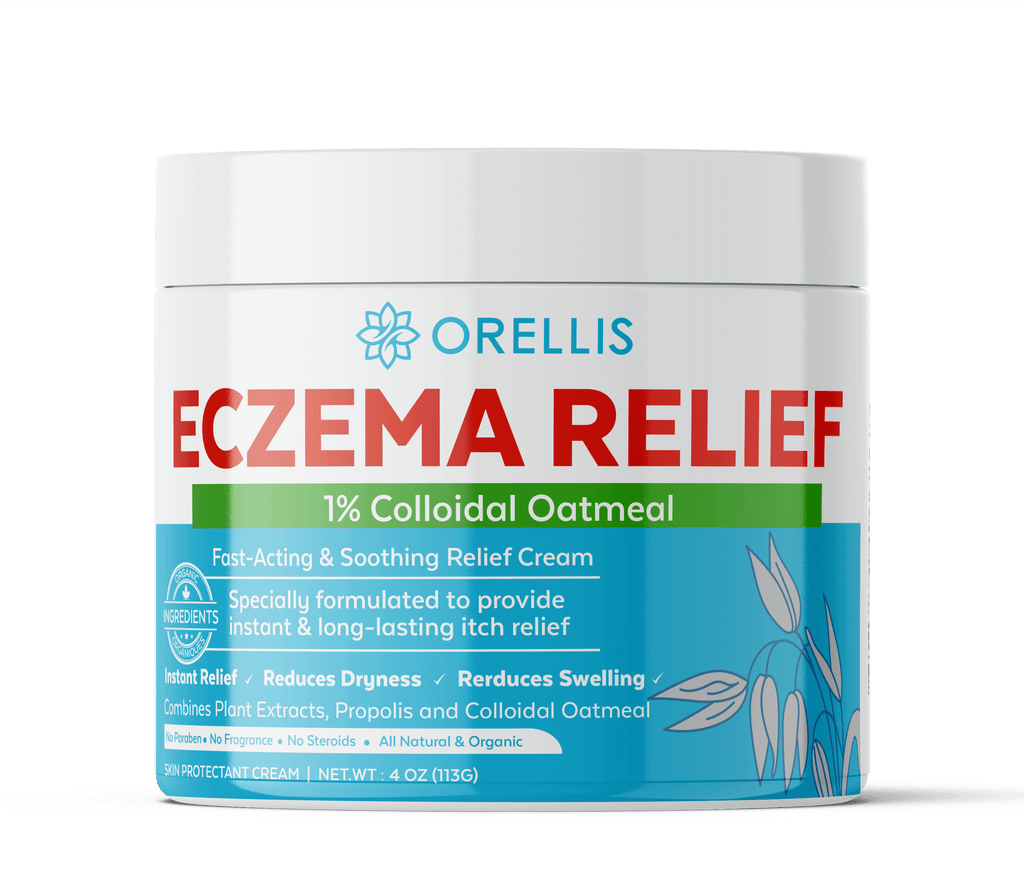 Are you tired of dealing with dry, itchy, or irritated skin? Look no further! In this blog post, we will explore the benefits of natural organic skin relief and how it can transform your skincare routine. Say goodbye to harsh chemicals and hello to the healing power of nature!
What is natural organic skin relief?
Natural organic skin relief refers to the use of plant-based ingredients and formulations to soothe and nourish the skin. These products are free from synthetic chemicals, artificial fragrances, and harmful additives that can irritate the skin. Instead, they harness the power of nature to provide gentle and effective relief.
Why choose natural organic skin relief?
There are several compelling reasons to choose natural organic skin relief over conventional skincare products. Firstly, natural ingredients are often rich in vitamins, antioxidants, and essential fatty acids that promote healthy skin. They can help repair damaged skin, reduce inflammation, and restore the skin's natural balance.
Secondly, natural organic products are less likely to cause adverse reactions or allergies. Synthetic chemicals found in many conventional skincare products can be harsh and irritating, especially for those with sensitive skin. By opting for natural organic alternatives, you can minimize the risk of unwanted side effects.
How to incorporate natural organic skin relief into your routine?
Integrating natural organic skin relief into your skincare routine is easier than you might think. Start by choosing products that are specifically formulated to address your skin concerns. Whether you have dry skin, eczema, or acne, there is a natural organic solution for you.
Look for ingredients like aloe vera, chamomile, lavender, and colloidal oatmeal, which are known for their soothing and healing properties. These ingredients can provide instant relief and long-term benefits for your skin.
Introducing Orellis Natural Organic Skin Repair Cream with Colloidal Oatmeal 100ml
When it comes to natural organic skin relief, one product stands out from the rest: Orellis Natural Organic Skin Repair Cream with Colloidal Oatmeal 100ml. This innovative cream combines the power of nature with advanced skincare technology to deliver exceptional results.
With its unique blend of organic ingredients, including colloidal oatmeal, Calendula, Propolis, shea butter, and jojoba oil, this cream provides intense hydration, soothes irritation, and promotes skin repair. It is suitable for all skin types and can be used on the face and body.
Experience the difference of Orellis Natural Organic Skin Repair Cream with Colloidal Oatmeal 100ml and say goodbye to dry, irritated skin. Click here to purchase your own jar of this remarkable product and embark on a journey to healthier, happier skin.
Orellis Natural Organic Skin Repair Cream with Colloidal Oatmeal 100ml